Delias periboea Godart 1819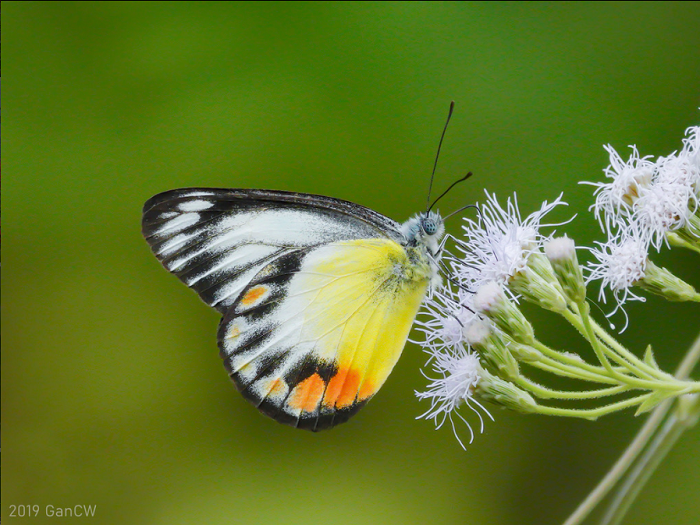 Delias periboea wallacei
Bali
27 July 2019
Picture by CheongWeei Gan
Subspecies and range of Delias periboea :
. periboea Godart 1819 - Java, Madura
. wallacei Rothschild 1892 - Bali
. livia Fruhstorfer 1896 - Lombok
. pagenstecheri Fruhstorfer 1896 - Sumbawa
. alorensis Fruhstorfer 1896 - Alor, Adonara, Solor
. floresiana Roepke 1954 - Flores
. atakei Nakano 1993 - Kangean island

Notes on Delias periboea :
A further modification of the Delias hyparete pattern. White submarginal spots start to appear on the upper forewing. There is a tiny red subcellular spot on the underside hindwing, which is only rarely absent. This spot has also been known to occur in some specimens of Delias mysis. It is thought that this spot is all that remains of a much larger spot such as can be found on D.caeneus.
The larva and pupa have been described. A not uncommon species.