Delias virgo Gerrits & van Mastrigt 1993
Subspecies and range of Delias virgo :
No subspecies
. virgo - Ilu-Mulia, Central Mts, Papua
(synonym mastrigti Yagishita 1993)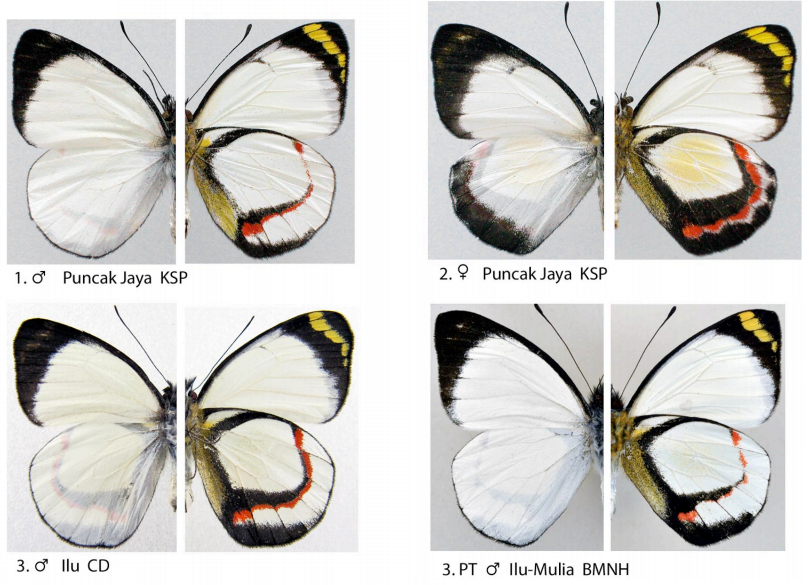 Notes on Delias virgo :
This species is very similar to Delias tessei, but Delias virgo can be identified by the very pale buff shading on the hindwing verso, and that the black postmedian band on the same wing is replaced halfway along by red, and is occasionally broken.
Yagishita puts this species as a subspecies of D.tessei (D.t.mastrigti Yagishita,1993).
Rare in collection, especially the females.