Delias marguerita Joicey & Talbot 1922
Subspecies and range of Delias marguerita :
No subspecies
. marguerita - Weyland Mtns, Central Mtns, Wamena, Papua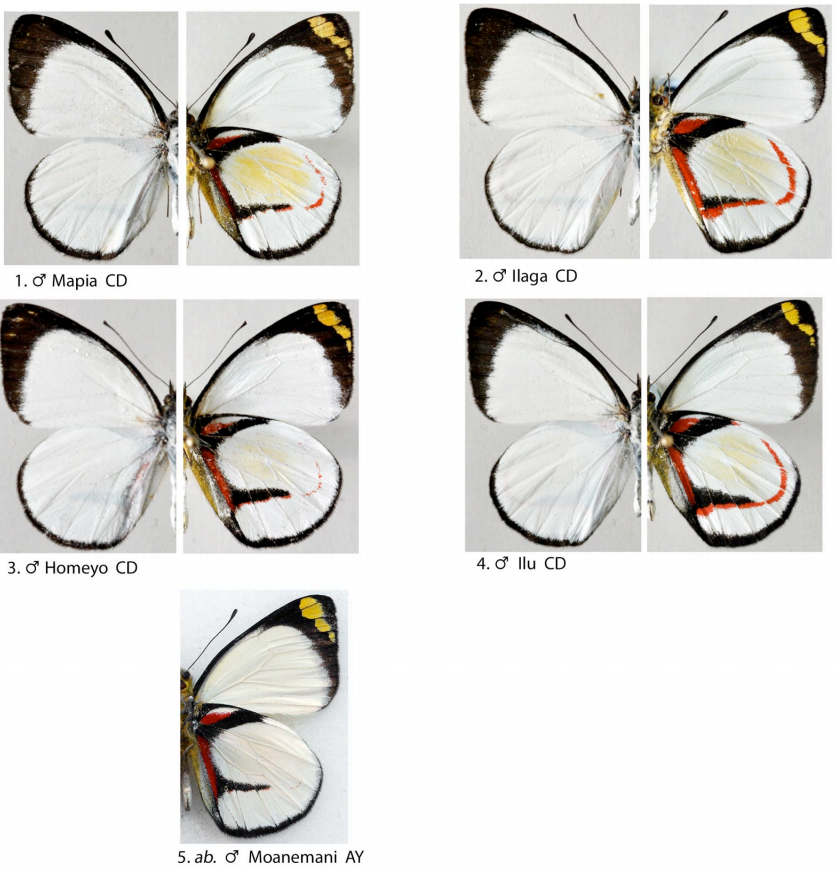 Notes on Delias marguerita :
A wonderful Delias species. One of the smallest of all Delias. It is closely related to the Kummeri Group.
Females are very rare in collection.