Delias leucias Jordan 1911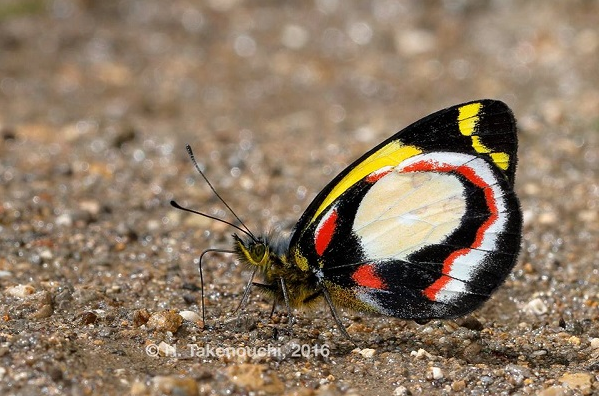 Delias leucias leucias male
Pass Valley, July 2016
Picture by Hiro Takenouchi
Subspecies and range of Delias leucias :
. leucias Jordan 1911 - Central Mtn ranges of both Papua and Papua New Guinea
f. lutescens - Roepke 1955
f. rubropulvata - van Mastrigt 2003
. huonensis Talbot 1928 - Rawlinson Mountains (Huon Peninsular) Papua New Guinea
. torini Gotts & Ginn 2004 - Tembagapura, Papua

Notes on Delias leucias :
This species was originally placed by Talbot in his Monograph of the Pierine Genus Delias as two subspecies of Delias weiskei. However, it differs through the upperside black markings being considerably better defined, and also the white discal line on the underside hindwing continues for the entire length of the wing.
There seems to be a cline from West to East in the Central Mounts of New Guinea with progressive evolution.
The form rubropalvata is a rare form with impressive red pigments on underside fore wing (rare in collection).
Ssp. huonensis is very rare in collection. Most specimens labelled "huonensis" are in fact classic ssp. leucias.