Delias dixeyi Kenrick 1909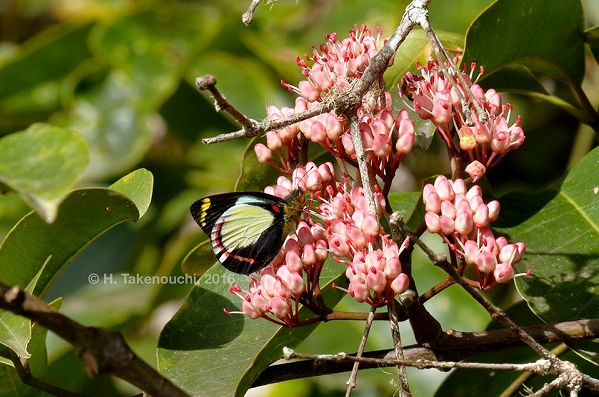 Delias dixeyi male
Arfak Mts, July 2016
Picture by Hiro Takenouchi
Subspecies and range of Delias dixeyi :
No subspecies
. dixeyi - Arfak Mounts, Papua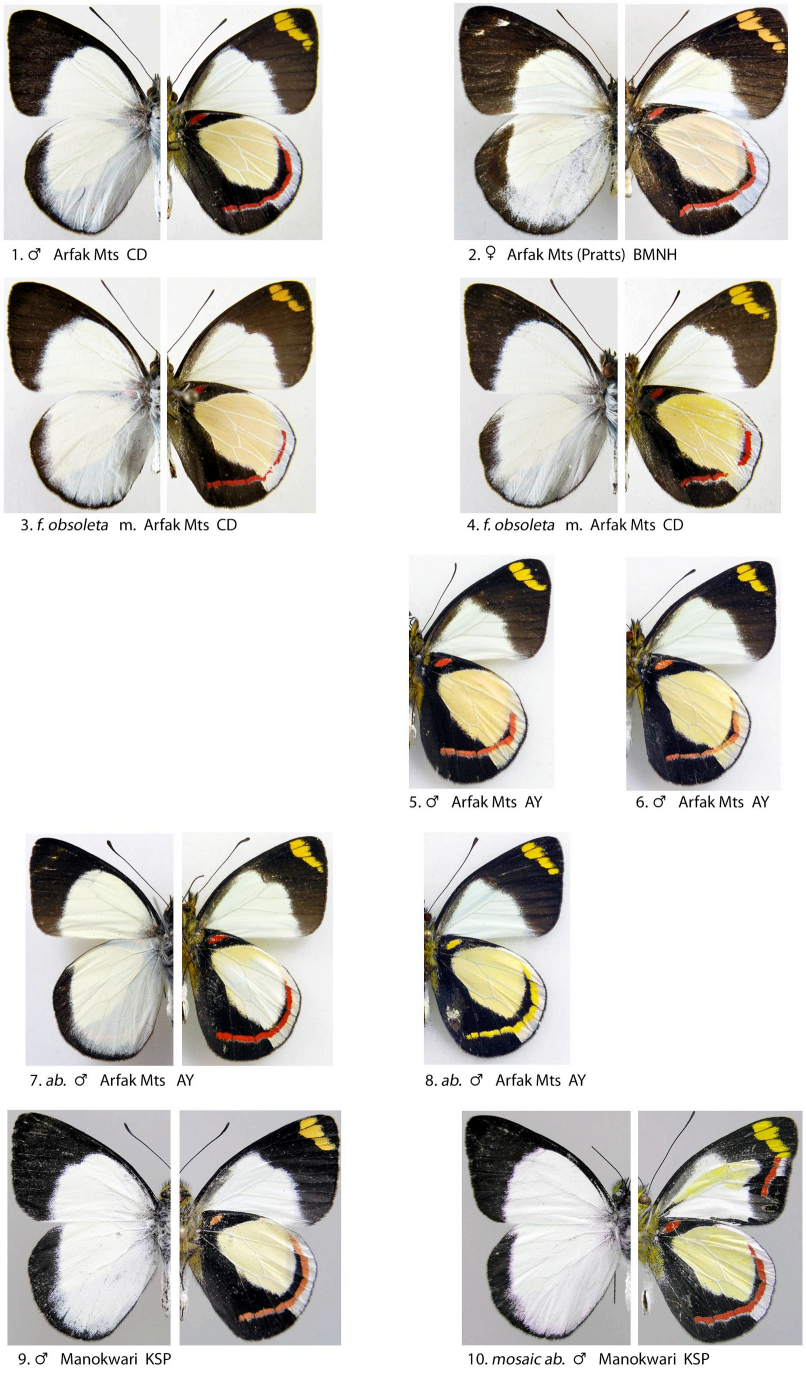 Notes on Delias dixeyi :
This species, together with Delias bothwelli, may be distinguished from the other members of the group by the absence of the red spot below the cell of the underside hind wing. It can be distinguished from D.bothwelli by the red subbasal spot and by a silvery white marginal border from the costa to cellule 3.
It is not uncommon throughout its entire range.
On figure 10, you will see a very unique aberration from Henk van Mastrigt museum in Papua where some hind wing patterns (the red band) are present on the fore wing !