Delias woodi Talbot 1928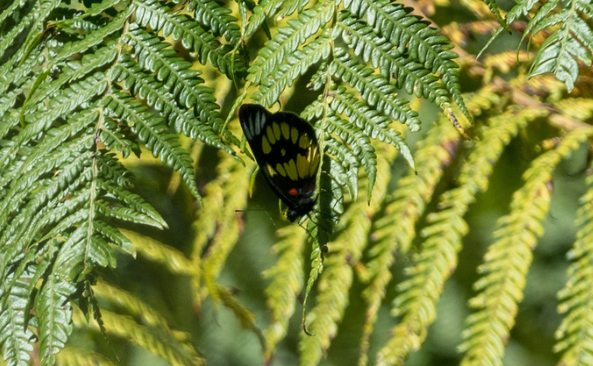 Delias woodi woodi
Mt Talomo, Davao, Mindanao
14 April 2018
Picture by Forest Botial-Jarvis
Subspecies and range of Delias woodi :
. woodi Talbot 1928 - Mt. Apo, Mindanao
. colini Schröder 1977 - Mt. Kitanglad, Mindanao
. tboli Schröder & Treadaway 1984 - Mt. Parker, Mindanao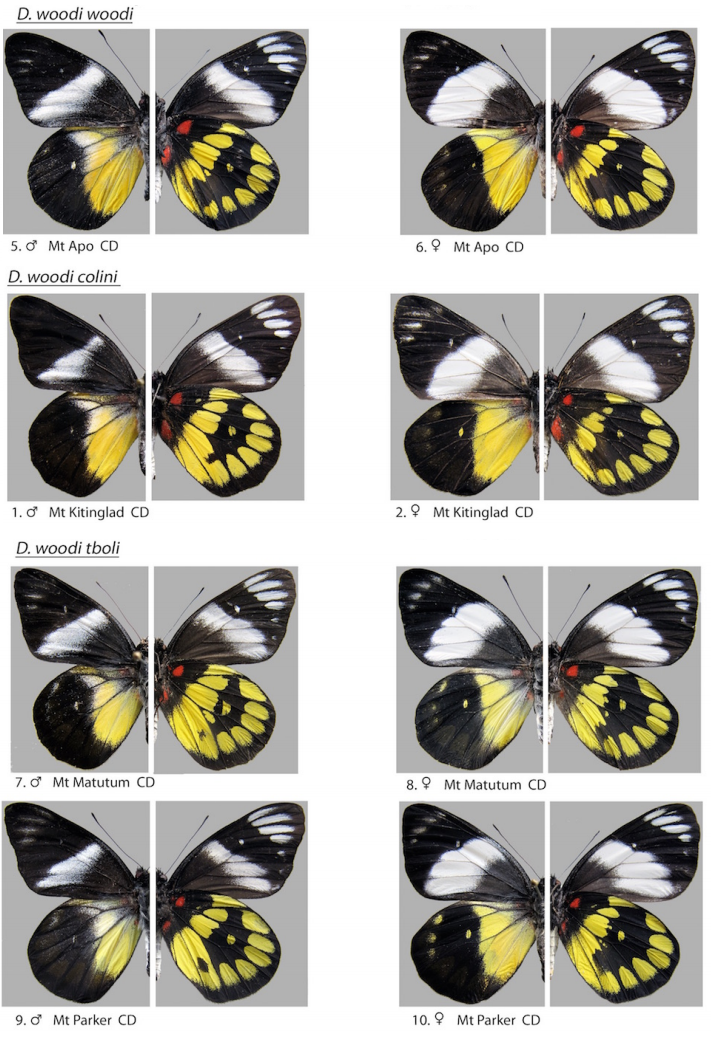 Notes on Delias woodi :
This species is identifiable by the shape of the wings which a stockier than any other members of the group.

The clarity of the forewing markings also helps to distinguish this rare species, which is confined to the Philippine island of Mindanao.

Talbot, in his Monograph, suggests that this species may only be a form of Delias ottonia. The type specimens were from Mt. Apo, which is an area that seems to provide for a greater than usual number of interesting forms of various species.