Delias pulla Talbot 1937
Subspecies and range of Delias pulla :
. pulla Talbot 1937 - Mt. Cyclops, Papua
. nimivinye van Mastrigt 2001 - Borme, 900m, Nimivinye River, Papua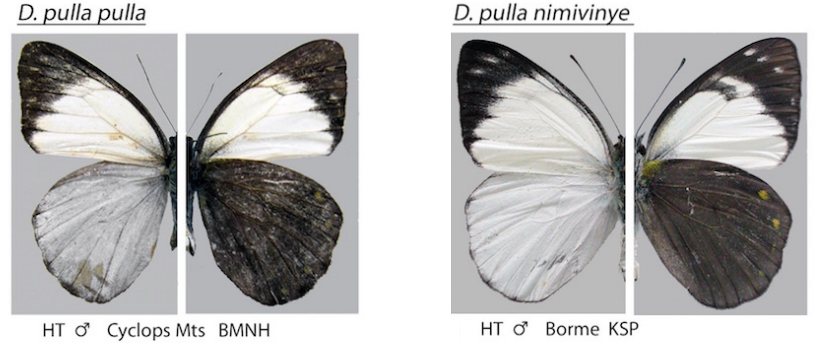 Notes on Delias pulla :
An extremely rare species, of which, until recently, only one specimen had been found to my knowledge. This specimen, taken by E. Mayer in August-September 1928, is in the Museum, Tring.
The nimivinye subspecies differs from D. pulla pulla by having slightly larger subapical spots on the underside forewing.