Delias hempeli Dannatt 1904
Subspecies and range of Delias hempeli :
. hempeli Dannatt 1904 - Halmahera island
. miekoae Morita 1995 - Bachan & Kasiruta islands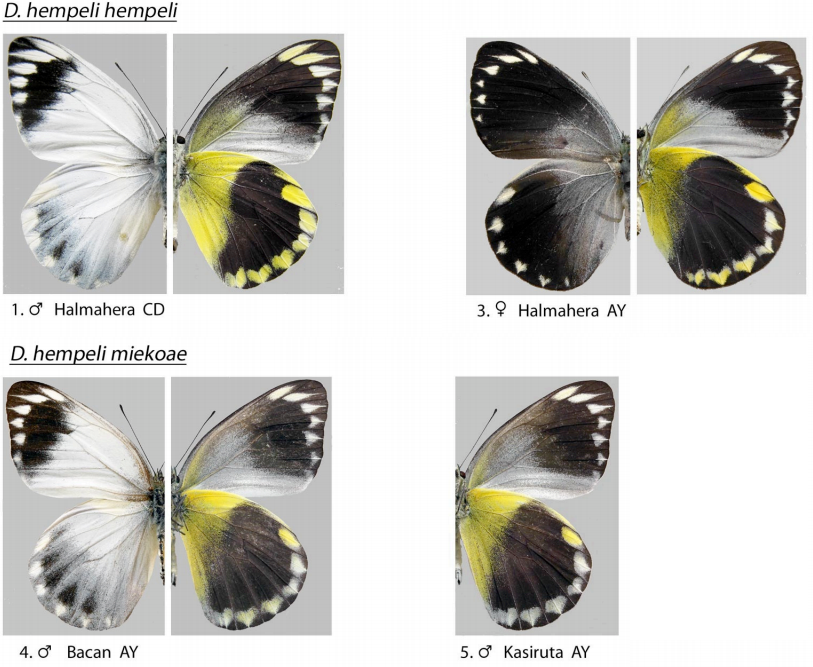 Notes on Delias hempeli :
A very distinct and rare species. The subspecies D.h.meikoae has only recently been named. The species has recently been refound on Halmahera.