Delias prouti Joicey & Talbot 1923
Subspecies and range of Delias prouti :
No subspecies
. prouti - Buru island, Indonesia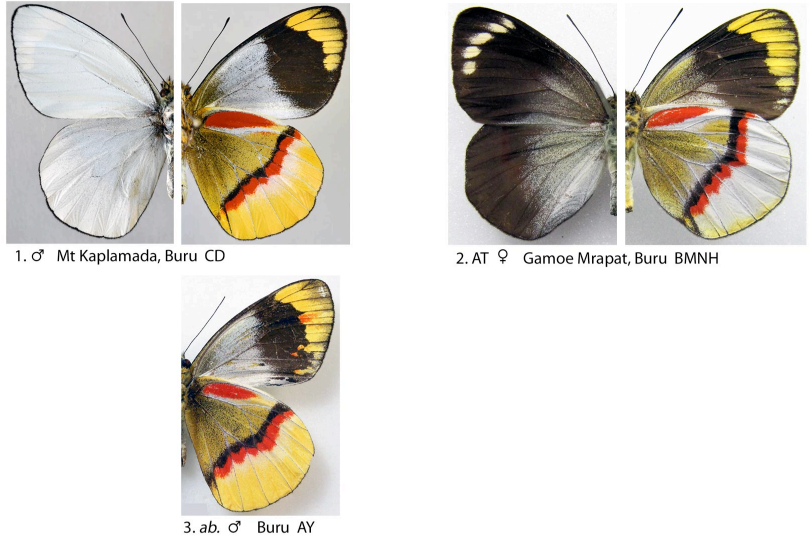 Notes on Delias prouti :
A marvelous species, easily identified by the heavy red postdiscal band on the underside hindwing.
The female is not common in collection and is even more beautiful than the specimen pictured above.