Delias joiceyi Talbot 1920
Subspecies and range of Delias joiceyi :
No subspecies
. joiceyi - Buru, Ceram, Ambon islands, Indonesia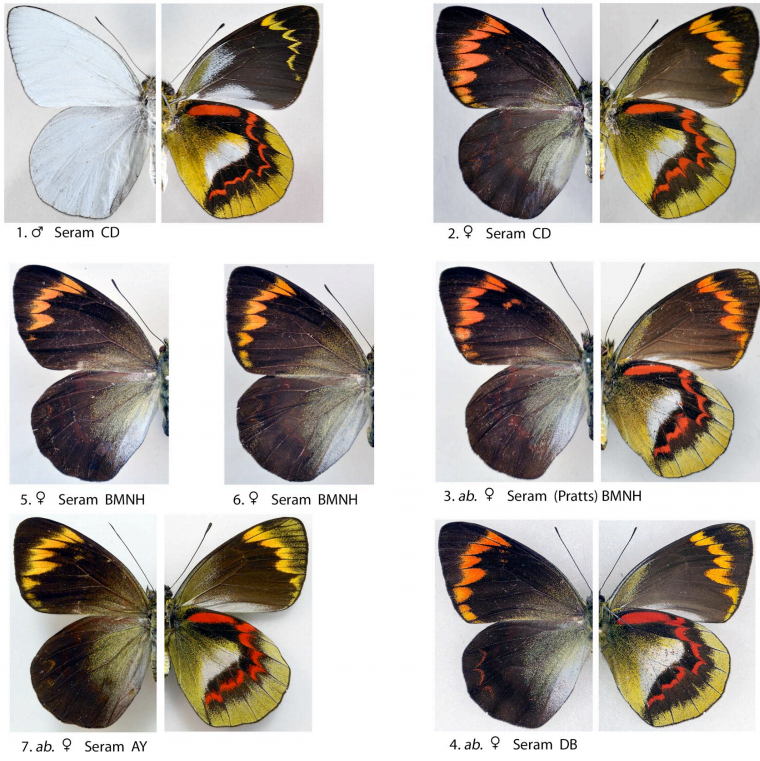 Notes on Delias joiceyi :
A very distinct species. The uppersides of both sexes are unique. The male has a bluish grey colouring, and the female has a red band on the forewing, a characteristic not found on any other Delias. It is thought that the female red band is a warning pattern.
The males tend to fly at a lower altitude than the females.