Delias laknekei Miller, Simon, Wills 2007
Subspecies and range of Delias laknekei :
No subspecies
. laknekei - New Ireland, Papua New Guinea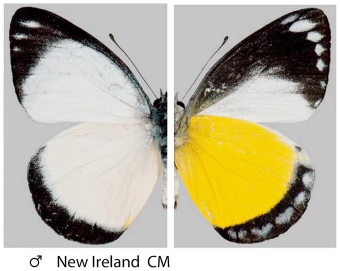 Notes on Delias laknekei :
A nice species, recently described. Several specimens have been found and more should come now that is is locality has been found.