Delias laknekei Miller, Simon, Wills 2007
Subspecies and range of Delias laknekei :
No subspecies
. laknekei - New Ireland, Papua New Guinea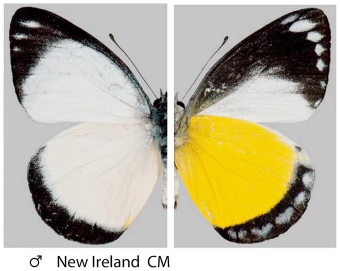 Notes on Delias laknekei :
Extremely rare in collection, it is a rather recent discovery from a not-well explored island. You can find its full description in the Bulletin of the Allyn Museum 144 (21st August 2007).
The female of Delias laknekei is still unknown to science !