Delias laknekei Miller, Simon, Wills 2007
Subspecies and range of Delias laknekei :
No subspecies
. laknekei - New Ireland, Papua New Guinea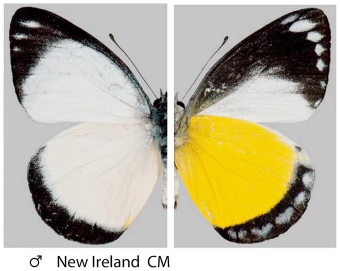 Notes on Delias laknekei :
A recently described species, the female is still unknown to science !
It lives in remote areas of New Ireland island in PNG. Extremely rare in collection.