Delias awongkor van Mastrigt 1989
Subspecies and range of Delias awongkor :
No subspecies
. awongkor - Abmissibil, Papua, NE of Tabubil, Papua New Guinea
Synonym : hindenburgensis Lachlan 2000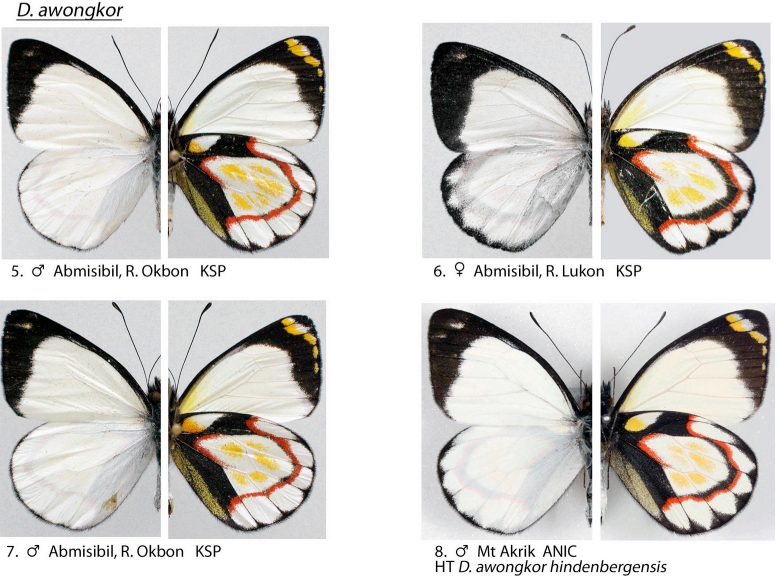 Notes on Delias awongkor :
A very close species to both Delias mesoblema and Delias flavistriga.
Yagishita names a subspecies of this as D.a.ilagaensis but Henk van Mastrigt has positioned this as a subspecies of D.flavistriga.
Lachlan has described the ssp. hindenburgensis from Mt Akrik in PNG, but the proximity between Mt Akrik and Abmissibil on the other side of the border between the two Papua make it a synonym.