Delias sambawana Rothschild 1894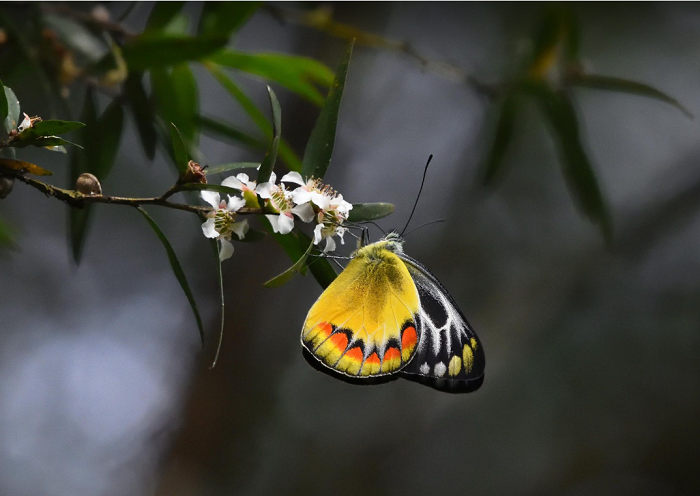 Delias sambawana boejanana (male)
Tabanan, 1300m, Bali
Picture by Yi-Kai Tea
Subspecies and range of Delias sambawana :
. sambawana Rothschild 1894 - Sumbawa, Indonesia
. minerva Fruhstorfer 1896 - Lombok
. everetti Rothschild 1925 - Flores
. boejanana Kalis 1941 - Bali
. kenta Nakano 1991 - Alor

Notes on Delias sambawana :
This is a larger species than both Delias periboea and Delias fasciata, to which it bears a superficial resemblance. It is thought to be a very old branch of the periboea stock. The absence of any red discal spot would indicate that it is a precursor of Delias caeneus, periboea and mysis.