Delias mitisi Staudinger 1894
Subspecies and range of Delias mitisi :
. mitisi Staudinger 1894 - Taliabu & Sula island, Indonesia
. banggaiensis Talbot 1928 - Peleng island, Banggai Island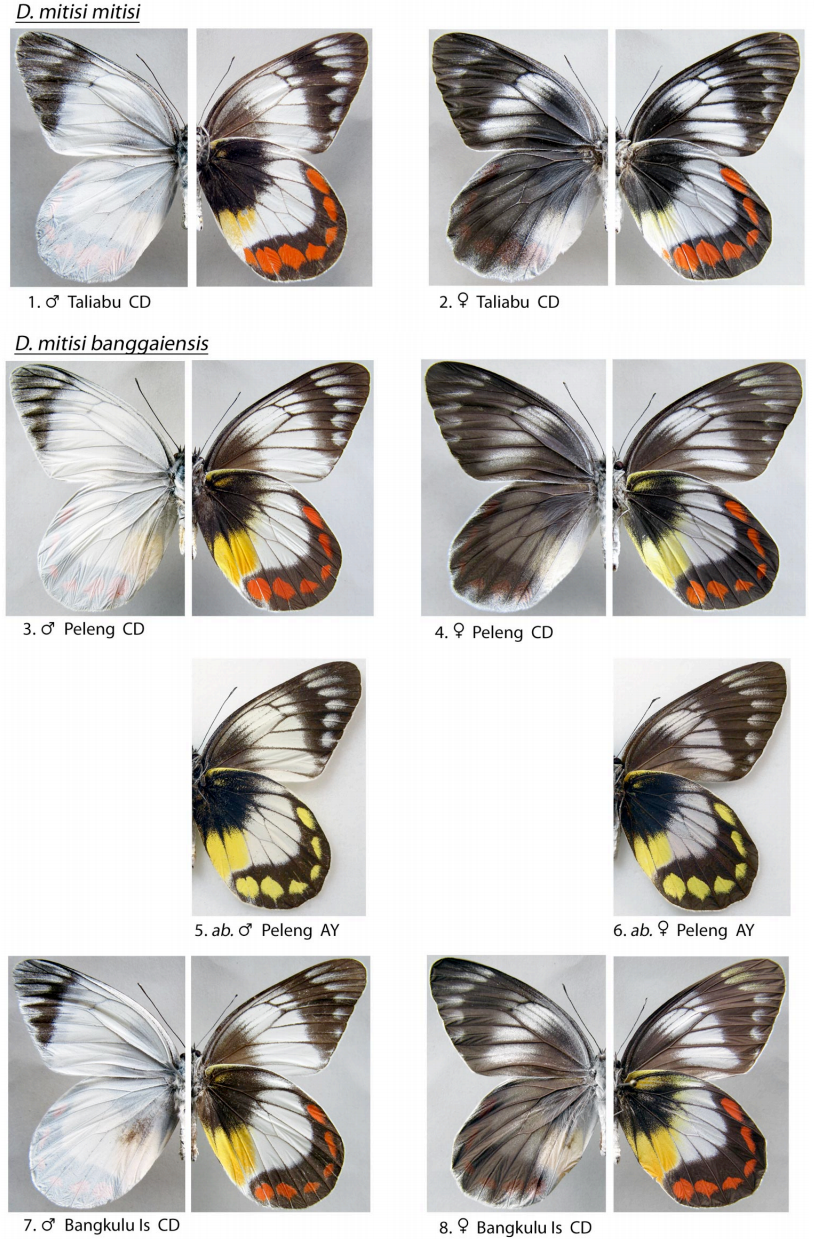 Notes on Delias mitisi :
With its wingspan around 100mm, Delias mitisi is one of the largest and most magnificent of the Delias. It is only found on islands to the East of Sulawesi, Philippines.
The subspecies D.m. banggaiensis differs by having much smaller red submarginal spots and a larger orange anal patch.