Delias eileenae Joicey & Talbot 1926
Subspecies and range of Delias eileenae :
no subspecies
. eileenae - Timor island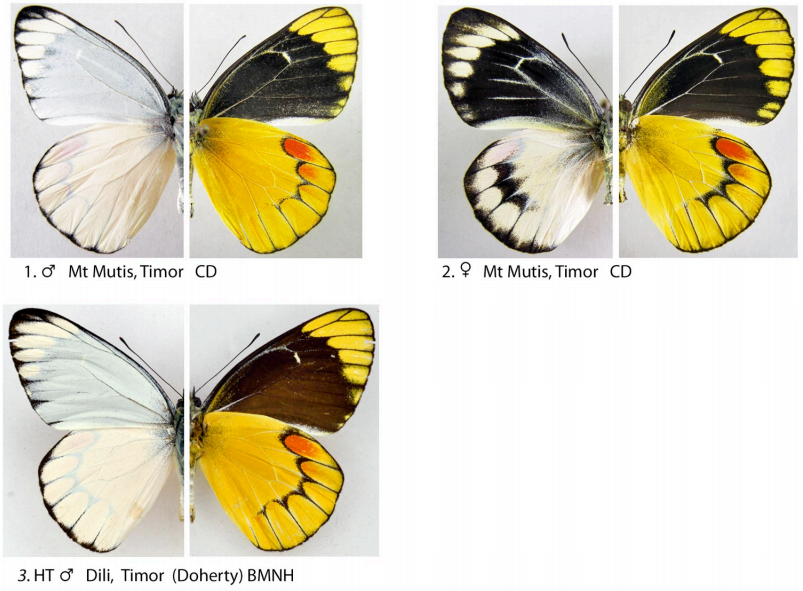 Notes on Delias eileenae :
Found in vere few collections and considered very rare for a long time, more specimens have been found in the 2000s.
A splendid Delias species !