Delias ganymedes Okumoto 1981
Subspecies and range of Delias ganymedes :
. ganymedes Okumoto 1981 - Mt. Canlaon, Negros Island
. filarorum Nihira & Kawamura 1987 - Mt. Madia-as, Panay Island
. halconensis Nakano & Yagishita 1993 - Mt. Halcon, Mindoro Island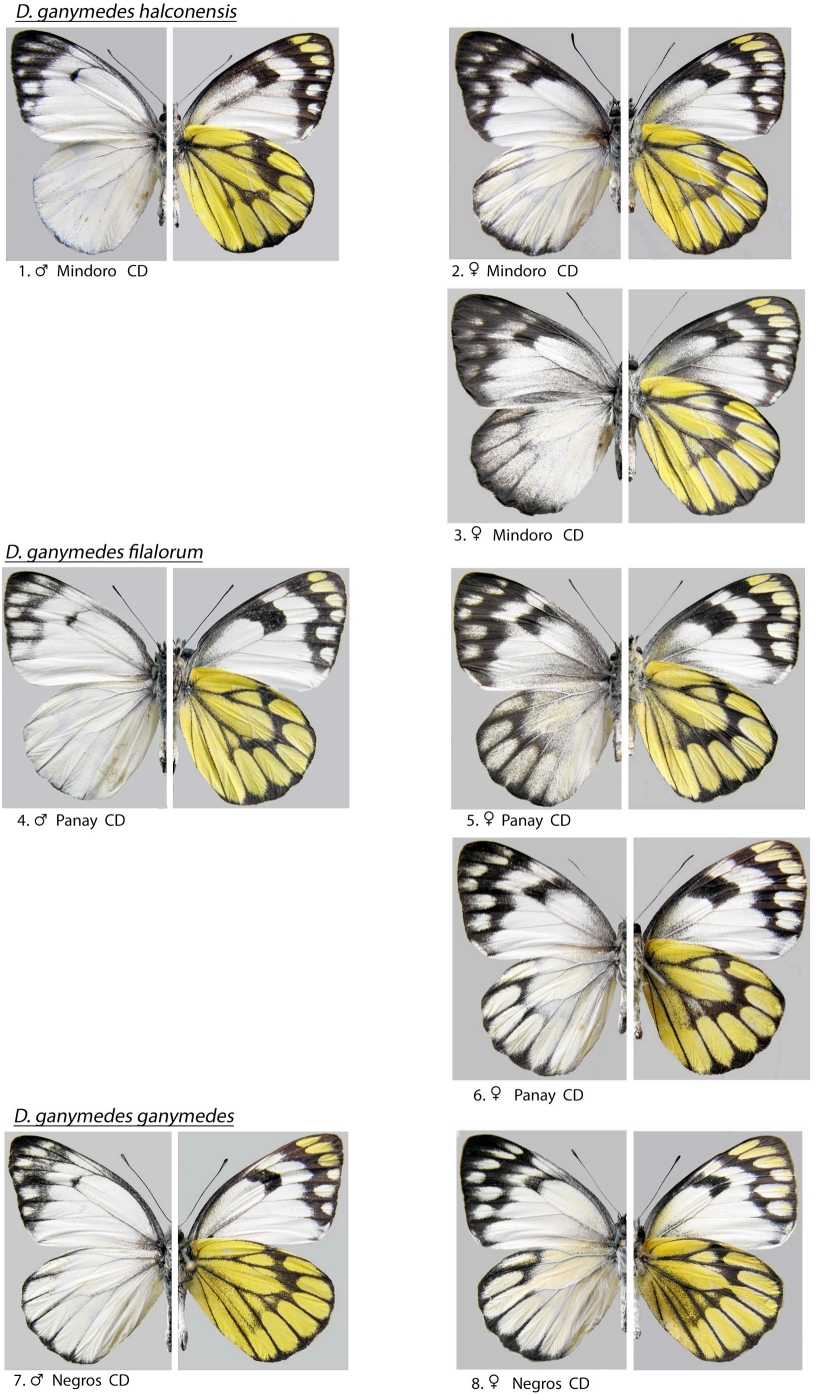 Notes on Delias ganymedes :
This is only a recently discovered species, whose range appears to be extremely limited on the three islands on which it has been found.
It is to be distinguished from the other members of the group by the considerable amount of yellow on the underside hindwing which also has the veins strongly marked out in black.