Delias toxopei Roepke 1955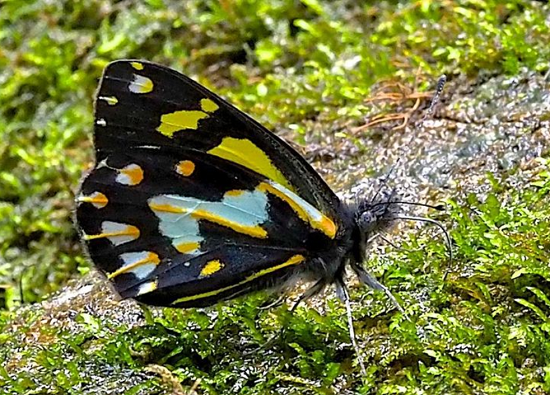 Delias toxopei toxopei male
Abagima river, Districk Wadanggo, North of Wamena, Papua, Oct 2018
Picture by Pamela Sai
Subspecies and range of Delias toxopei :
. toxopei Roepke 1955 - Baliem Valley, Ibele River, Papua
. morosa Roepke 1955 - Aruba River (Paniai Lakes) & Weyland Mtns, Papua
. uranoi Yagishita 1993 - Mulia, Central mts, Papua
. nipsan van Mastrigt 1995 - Nipsan (75km east of Ibele River), Irian Jaya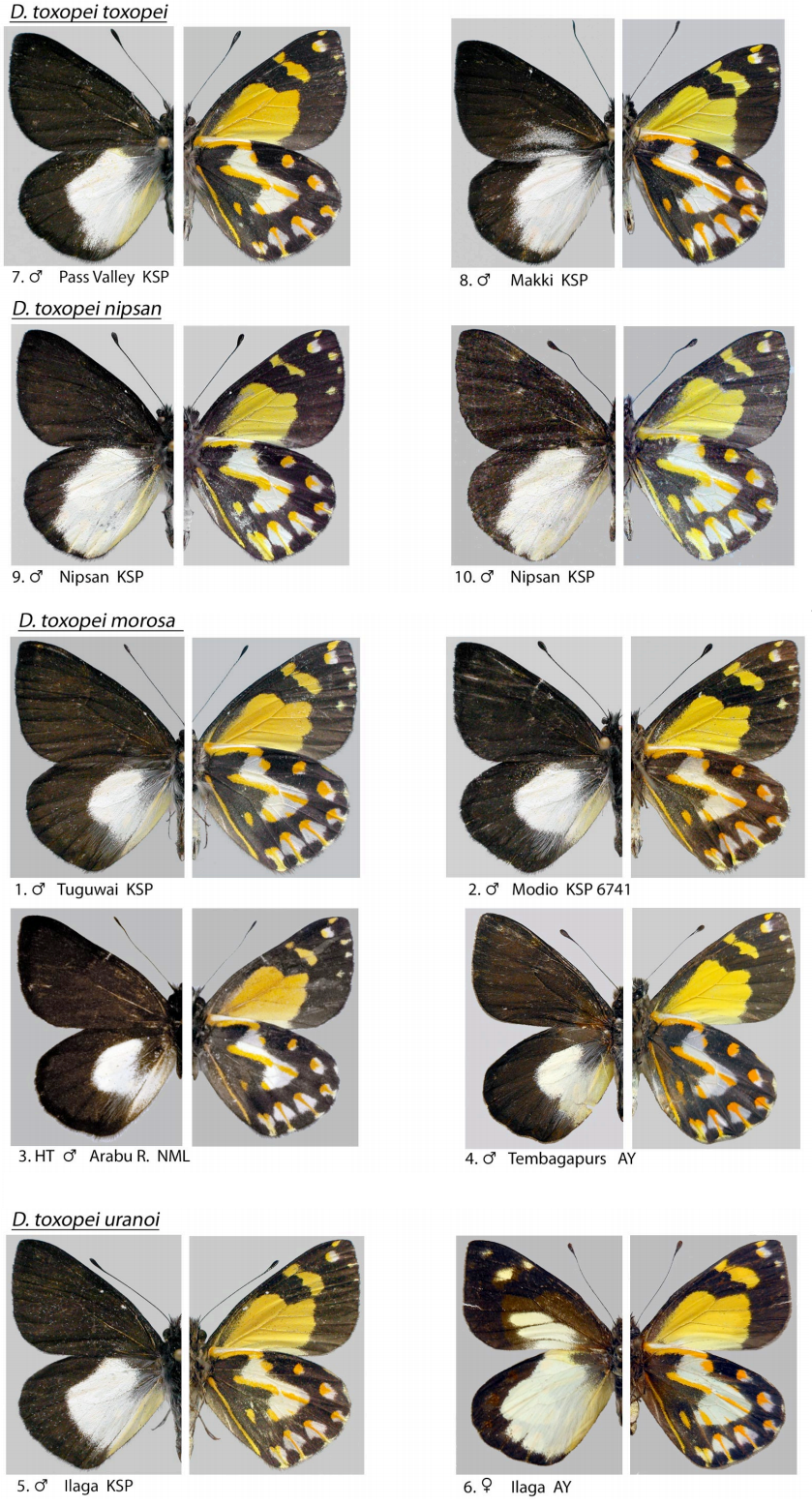 Notes on Delias toxopei :
Similar to Delias catisa but can be distinguished by the even greater amount of yellow on the fore wing undersides.
Even if males are very common, females are extremely rare in collection. They must stay all day long in the canopy.