Delias germana Roepke 1955
Subspecies and range of Delias germana :
. germana Roepke 1955 - Baliem & Pass Valley, Papua
. heliophora Roepke 1955 - Weylands, Paniai, Papua
. muliensis Morinaka, van Mastrigt & Sibatani 1991 - Mulia, Ilaga, Sinak, Papua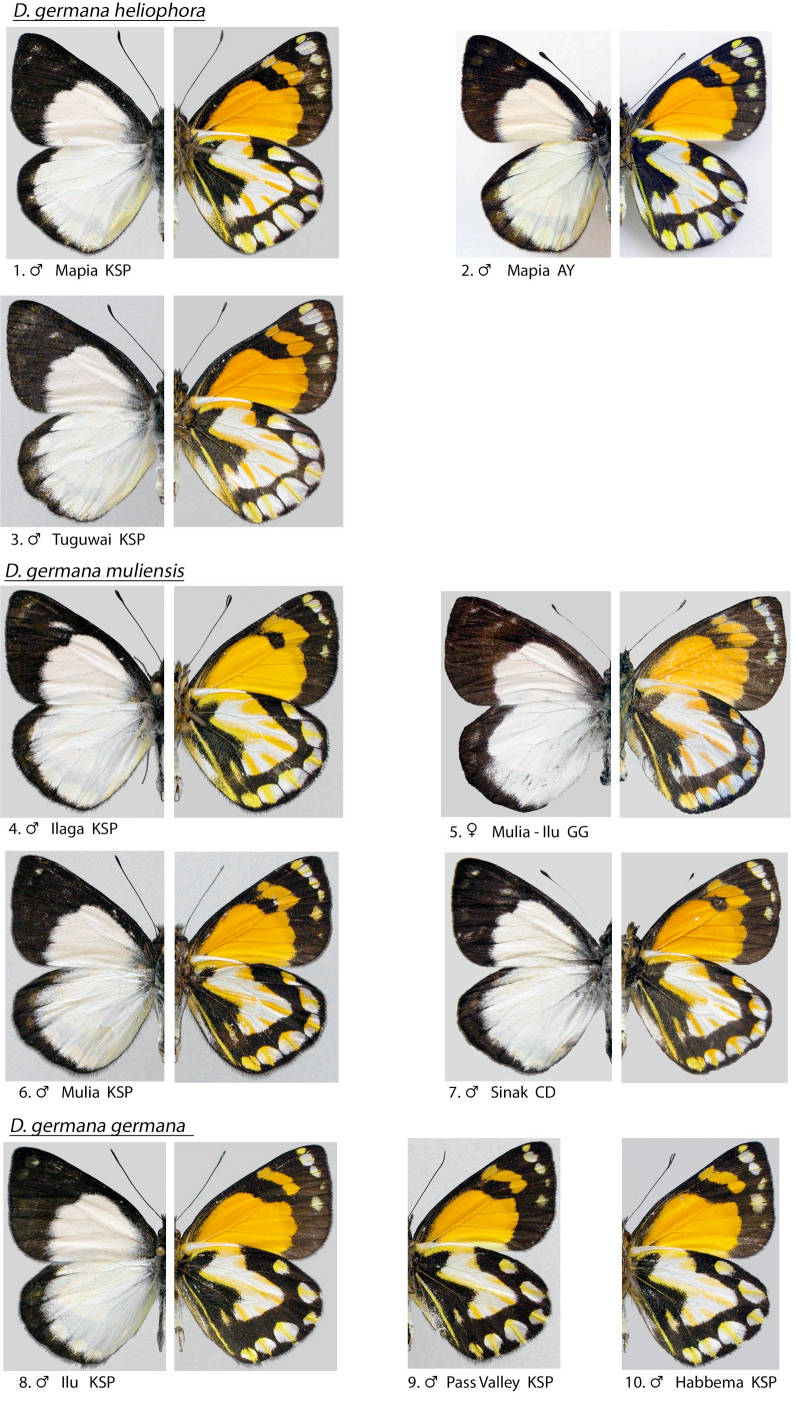 Notes on Delias germana :
A very nice species. It distinguishes from Delias antara with its large black line on underside fore wings.
ssp. muliensis is considered as a full species by some authors. I see no reason for that.
Females are very rare in collection.