Delias narses Heller 1896
Subspecies and range of Delias narses :
No subspecies
. narses - New Ireland & New Britain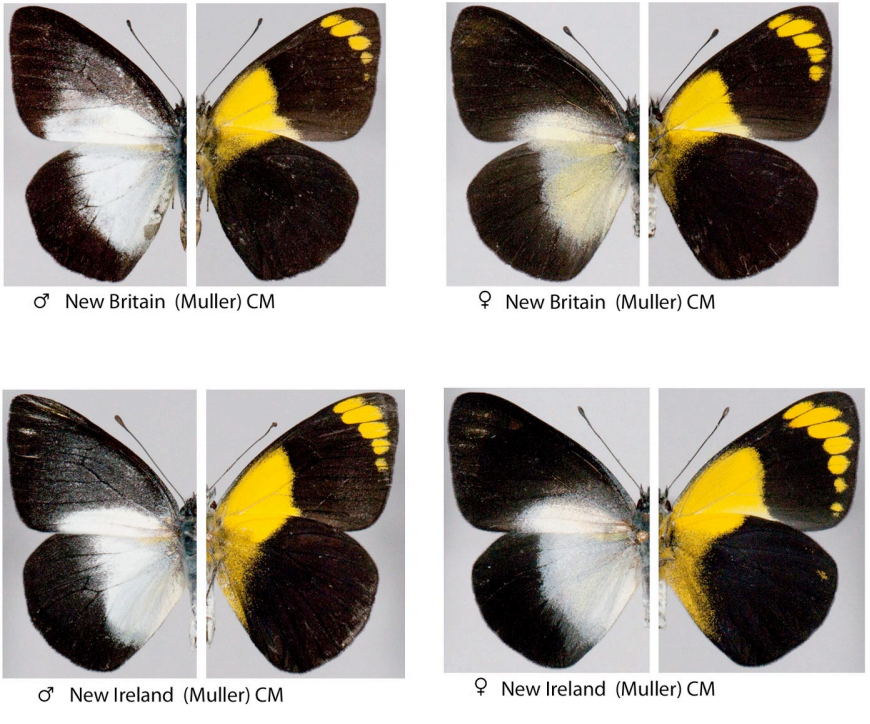 Notes on Delias narses :
A distinct species from the Bismarck Islands.
The recently described Delias brandti has similar colouration, but the markings are quite distinct.
Delias narses is very rare species, the female particularly so.
The upperside colour of females does vary from pale yellow to pale blue.
If you need some Delias narses specimens, please send me an email : opequin@ymail.com