Delias dorimene Cramer 1782
Subspecies and range of Delias dorimene :
. dorimene Cramer 1775 - Ambon island, Indonesia
. avenda Fruhstorfer 1912 - Ceram island, Indonesia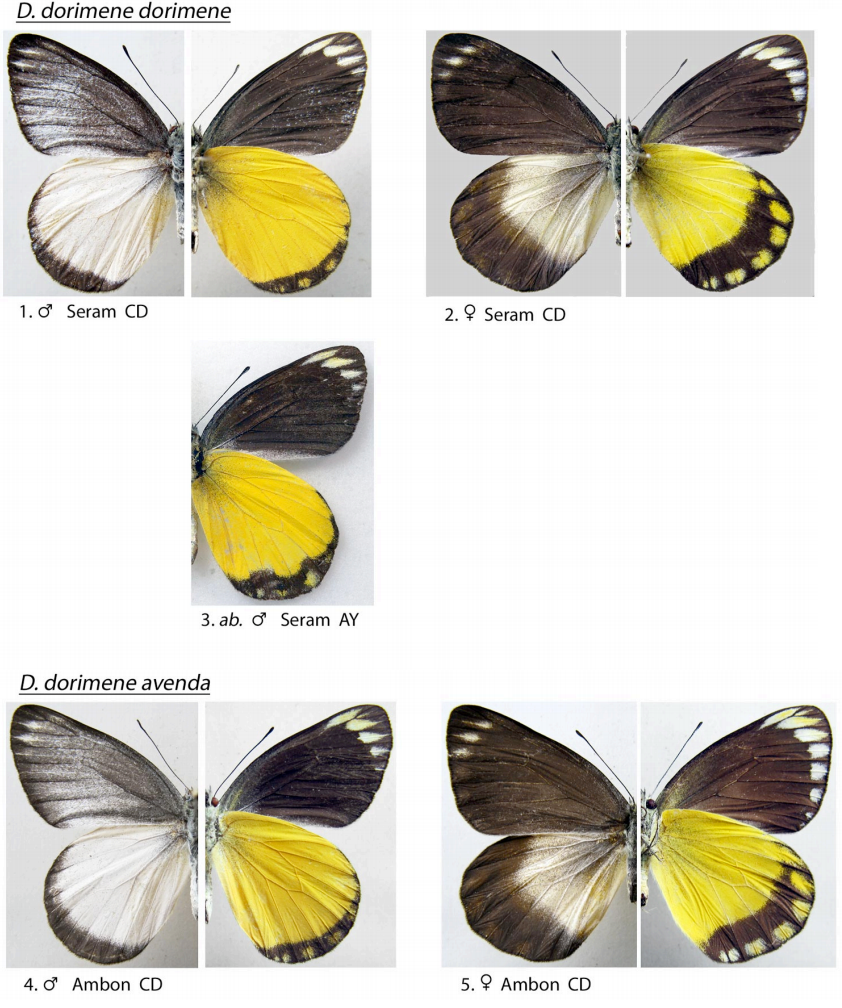 Notes on Delias dorimene :
A reasonably common species, easily distinguished from similar looking species by the blackish-grey upperside forewings in the male, and the brown colouring on the female upperside.