Delias oktanglap van Mastrigt 1990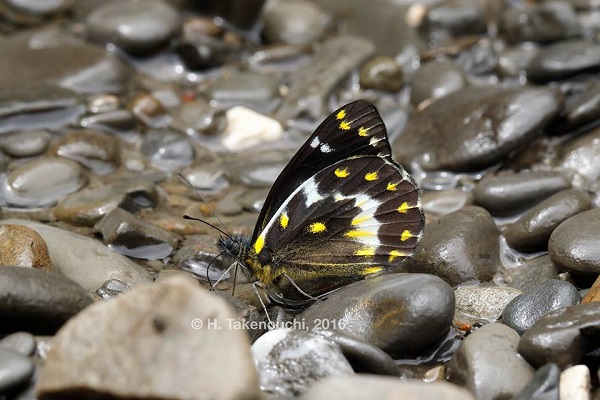 Delias oktanglap nishiyamai male
Pass Valley, West Papua, 4 July 2016
Picture by Hiro Takenouchi
Subspecies and range of Delias oktanglap :
. oktanglap van Mastrigt 1990 - Abmisibil, Papua; Western Prov., PNG
. nishiyamai Yagishita 1993 - Pass Valley, Baliem Valley, Papua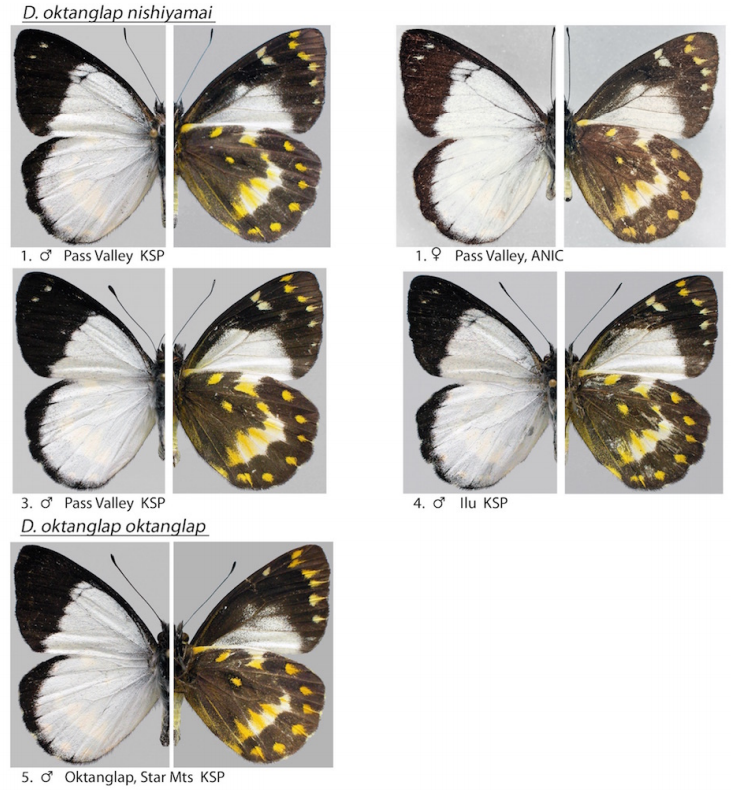 Notes on Delias oktanglap :
One of the largest members of the Group. It shows the typical underside hindwing pattern. Not common in collections.