Delias neeltje Gerrits & van Mastrigt 1993
Subspecies and range of Delias neeltje:
No subspecies
. neeltje - Mulia, Ilu, Mokndoma, Central Mounts, Papua
(Synonym: Delias clathrata sakumai - Yagishita 1993)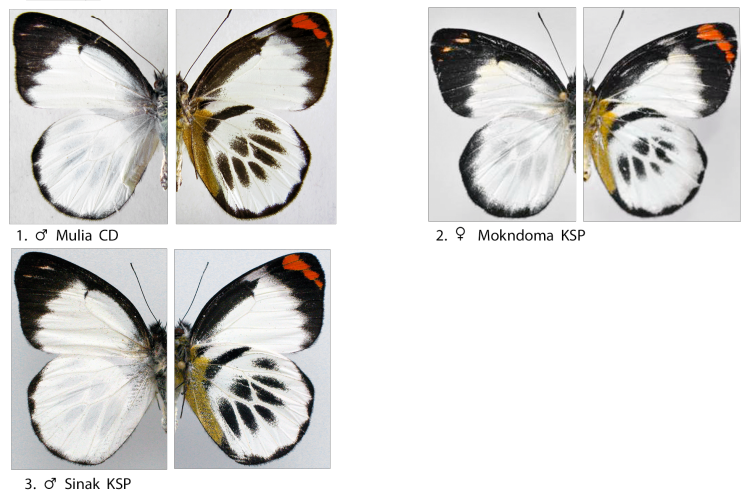 Notes on Delias neeltje :
A wonderful and extremely rare species.
Described by Yagishita as D. clathrata sakumai, also in 1993, this species is correctly given specific status. The general pattern is very similar, but the subapical and terminal spots on D. neeltje are red as opposed to yellow.