Delias inexpectata Rothschild 1915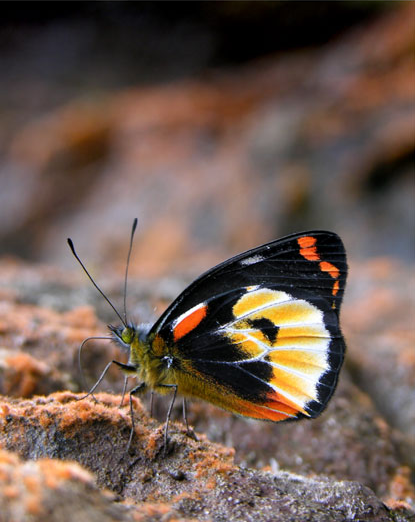 Delias inexpectata
Tembagapura, Papua, June 2005
Picture by Robert Siby
Subspecies and range of Delias inexpectata :
No subspecies
. inexpectata - Tembagapura (S. Carstenz), Papua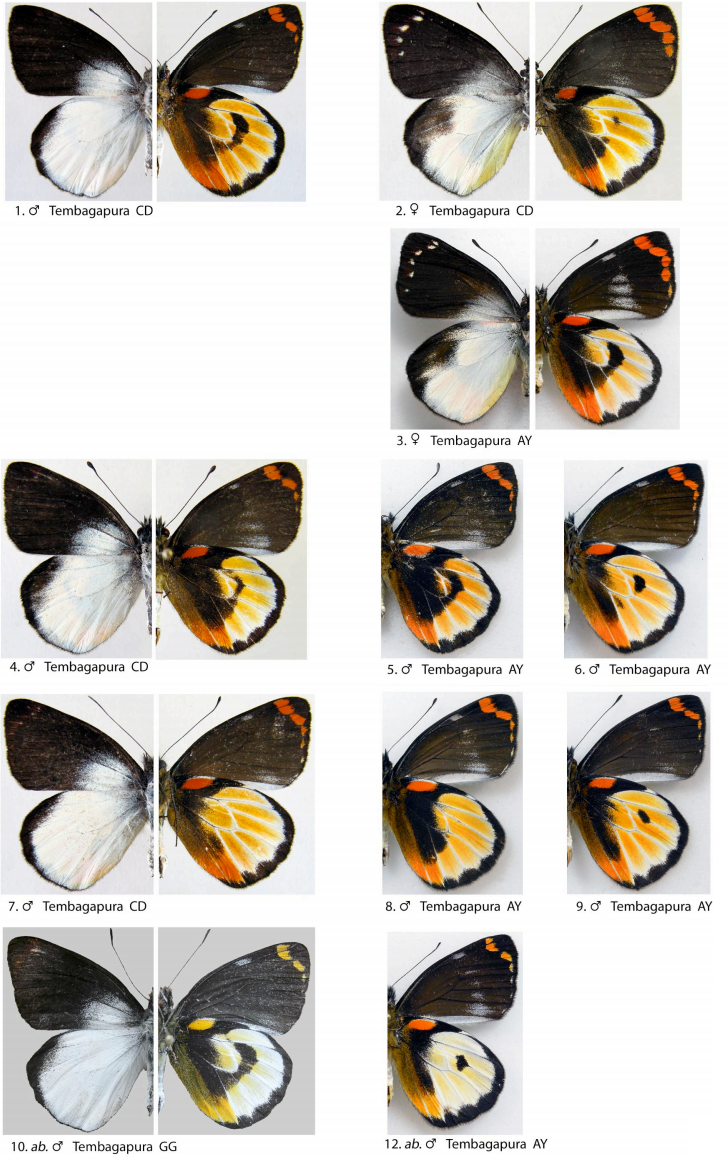 Notes on Delias inexpectata :
Delias inexpectata is a wonderful Delias species from Tembagapura.
For a long period, this was considered to be a subspecies of Delias mira. However, there are also strong affinities with Delias mariae. An examination of the valve has shown that it is a true distinct species.

This species shows some of the greatest variation of any Delias, and some may be seen below. The photograph of the yellow form is one of only two specimens of this particular form known at present. There is some debate as to whether Delias hiemalis nemangkawi is in fact a form of inexpectata. The arguments for placing it here are given on the hiemalis page.