Delias wilemani Jordan 1925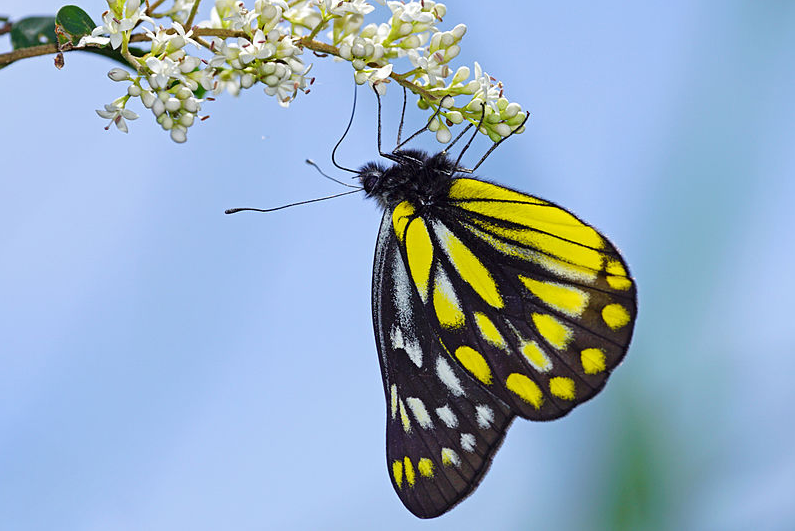 Delias wilemani male
Taiwan
Picture by Peelden
Subspecies and range of Delias wilemani :
No subspecies
. wilemani - Taiwan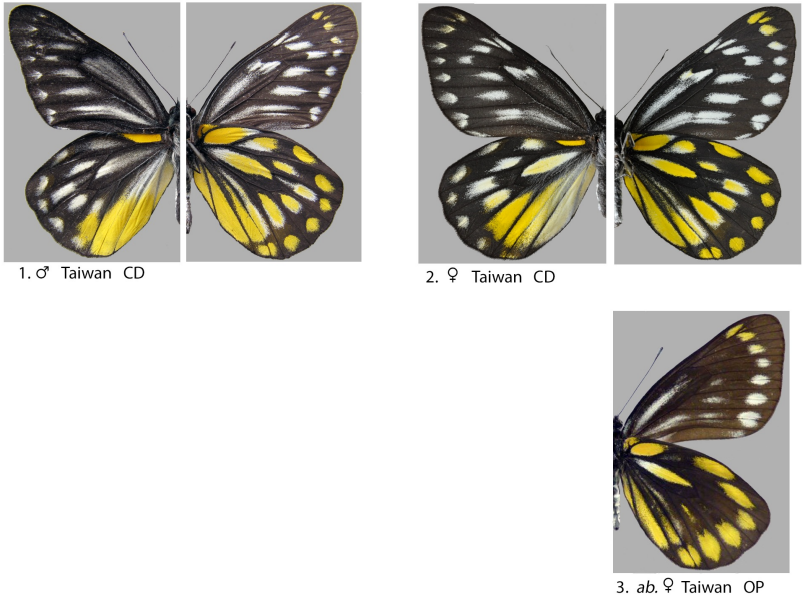 Notes on Delias wilemani :
Very similar to Delias subnubila but may be differentiated by having a large yellow patch on the hindwing recto, in cellule 2, between the discal and submarginal spots.
The female closely resembles Aporia moltrechti Oberthur. The form f.taianan relates to the female only. Not a common species in collections.