Delias surprisa Martin 1913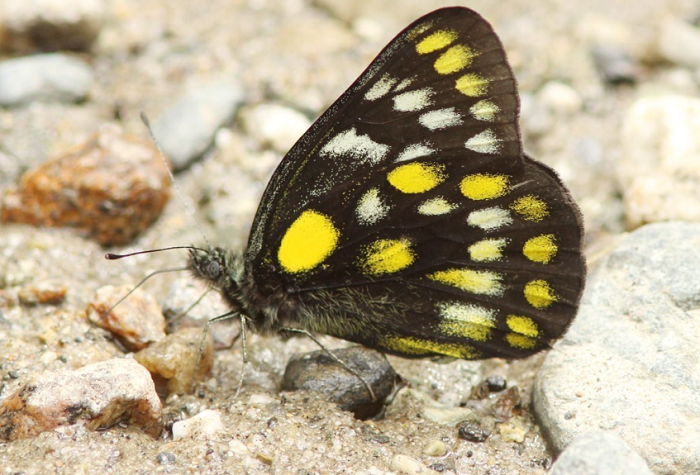 Delias surprisa
Sulawesi, Indonesia
Picture by David Beadle
Subspecies and range of Delias surprisa :
No subspecies
. surprisa - Sulawesi

Notes on Delias surprisa :
Close to Delias belladonna, this species is to be identified by the greenish-grey base colouring of the upperside, and by the large discal and submarginal spots on the underside hindwing.
The female is hard to find.
During my trips to Sulawesi, I never seen any Delias surprisa, it seems to be the hardest species to see on this island.