Delias sanaca Moore 1857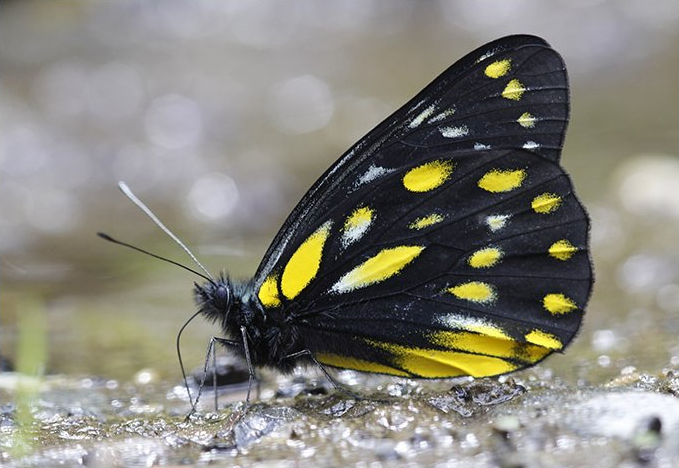 Delias sanaca bhutya male
Eaglenest WLS, West Kameng District, Arunachal Pradesh, India, 22 VI 2015
Picture : Krushnamegh Kunte
Subspecies and range of Delias sanaca :
.sanaca Moore 1857 - W Himalayas, N India
. f. flavalba Marshall 1883 - W Himalayas
. f. confusa Talbot 1928 – W Himalayas
. oreas Talbot 1928 – Sikkim, S Tibet
. bhutya Talbot 1937 - Bhutan, SE Tibet
. perspicua Fruhstorfer 1911 - N. Myanmar, Yunnan

​​​​​​
Notes on Delias sanaca :
This is yet another species which is very difficult to distinguish between this and other members of the group. The subspecies, perspicua, has often been mis-identified with that of D. berinda boylaea. It can only be identified by examination of the uncus. There is no definite pattern characteristic, which makes the identification of this and the related species more than a little difficult unless you are prepared to examine the uncus and other internal organs.
The wonderful white form flavalba is rare in collection.