Delias patrua Leech 1890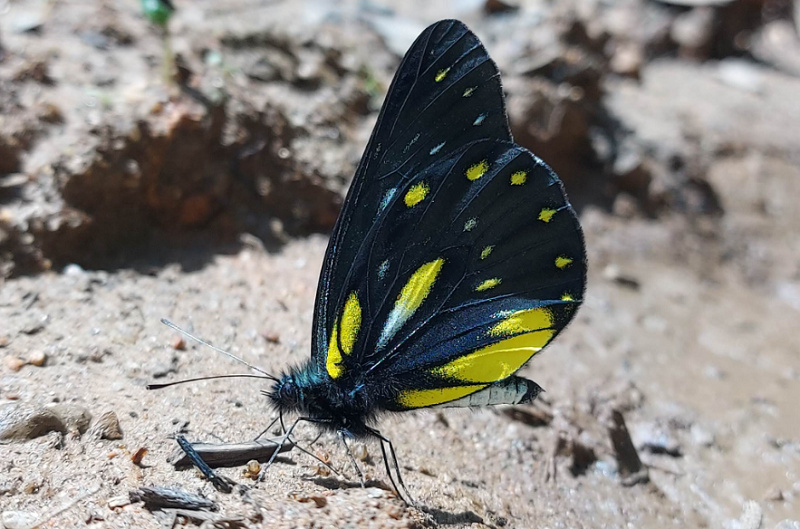 Delias patrua ssp.
Phu Samsoum, Laos, May 2023
Picture by Steeve Collard
Subspecies and range of Delias patrua :
. patrua Leech, 1893 - Sichuan, C. China
. shan Talbot, 1937 -NE Myanmar, Thailand, Yunnan
. ssp nova A (undescribed) - SE Tibet
. ssp nova B (undescribed) - Mt Phu Samsoum, Laos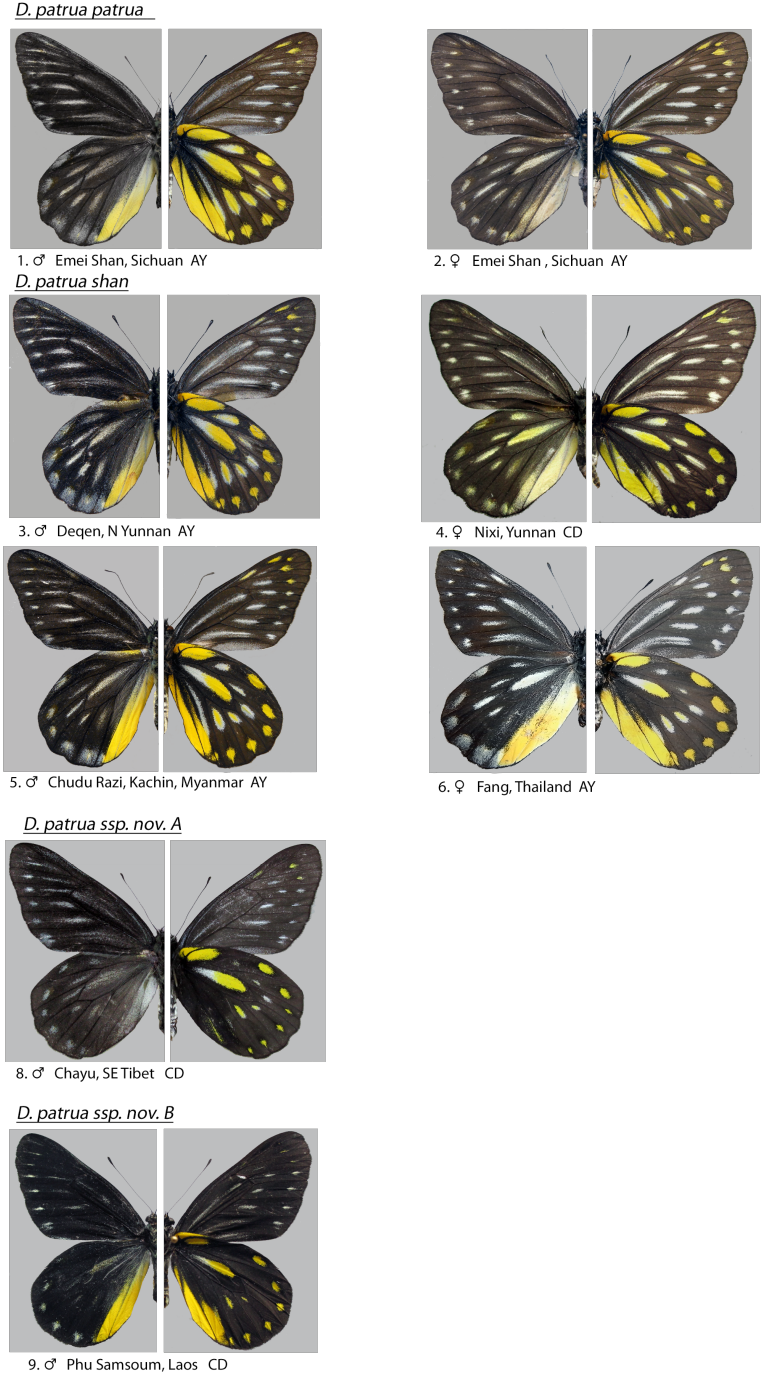 Notes on Delias patrua :
This species is to be identified on the upperside by the lack of a yellow costal patch on the hind wing.
There are 2 very interesting undescribed populations living in SE Tibet and in Laos.
In the British Museum, there are three males marked 'Tibet, ex col Le Moult', maybe from this SE Tibetan population.