Delias berinda Moore 1872

Delias berinda boyleae
Shingkhar, Bhutan
21 May 2021
Picture by Nima Dorji
Subspecies and range of Delias berinda :
. boyleae Butler 1885- Sikkim, Nepal, SE Tibet
. berinda Moore 1872 - Assam, SE Tibet, N Myanmar
. synonym cooperi Tytler 1939
. yedanula Fruhstorfer,1910 – Sichuan, NW Yunnan
. adelma ? Mitis 1893 – S Yunnan, W Sichuan (status uncertain)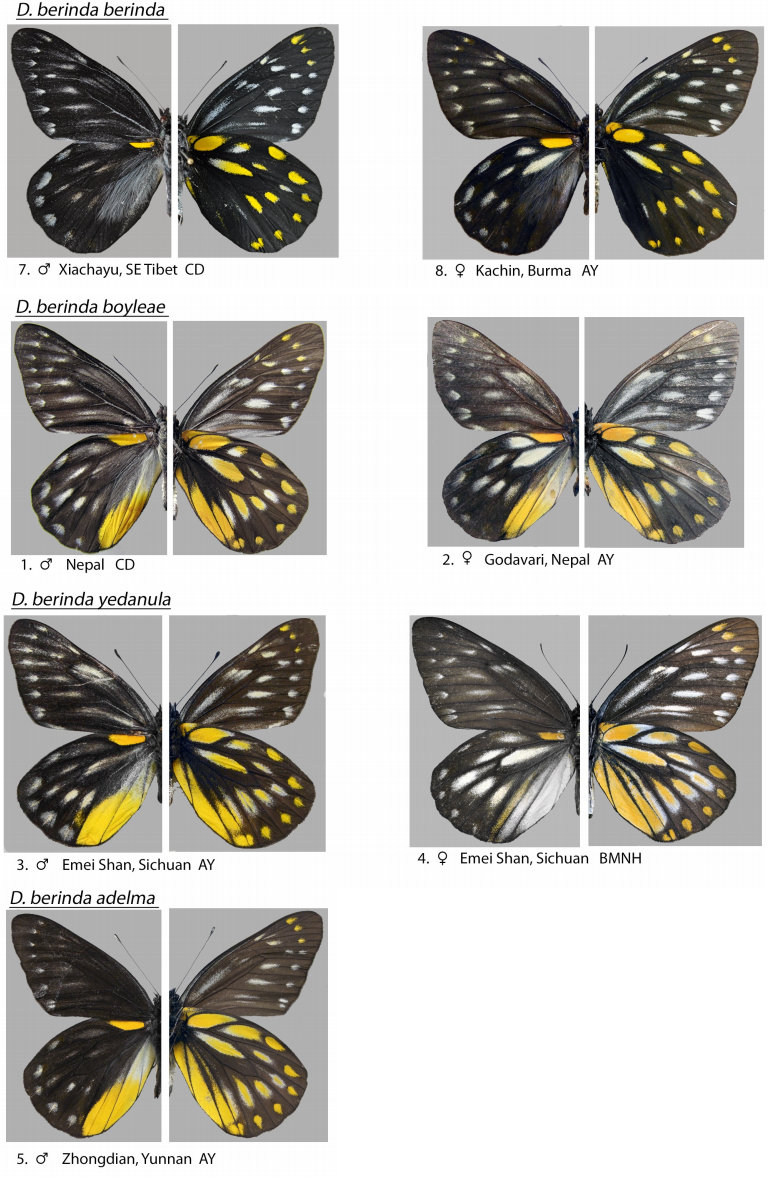 Notes on Delias berinda :
This species is the darkest of the belladonna Group. Because there is no distinct character to the species, identification is very difficult. Indeed the subspecies boylaea is very similar to Delias sanaca perspicua. The only means of identification is though its uncus.
There is a form of boylaea ( f. amarantha Mitis 1893) in which the yellow markings are replaced by brick-red. I am only aware of one specimen at the moment, currently in the British Museum, having previously been in the collection of Grose-Smith.