Delias splendida Rothschild 1894
Subspecies and range of Delias splendida :
No subspecies
. splendida - Timor and Wetar islands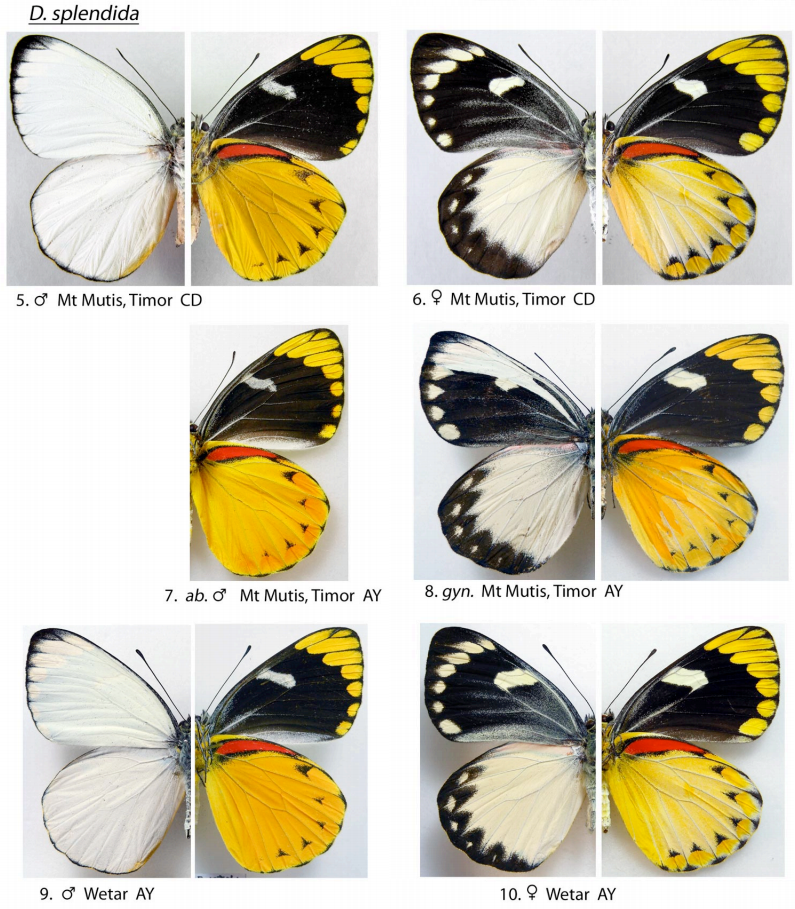 Notes on Delias splendida :
A striking species, found only on Timor and Wetar, where it is not uncommon. It may be considered to be the most advanced of the descombesi/belisama group.