Delias ellipsis Joannis 1901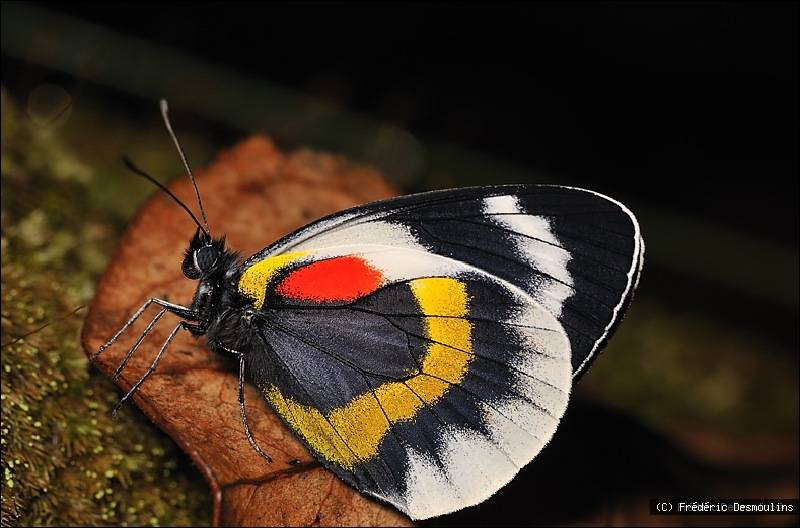 Delias ellipsis male
Goro region, New Caledonia, November 2008
Photo : Frédéric Desmoulins
Subspecies and range of Delias ellipsis :
. ellipsis - New Caledonia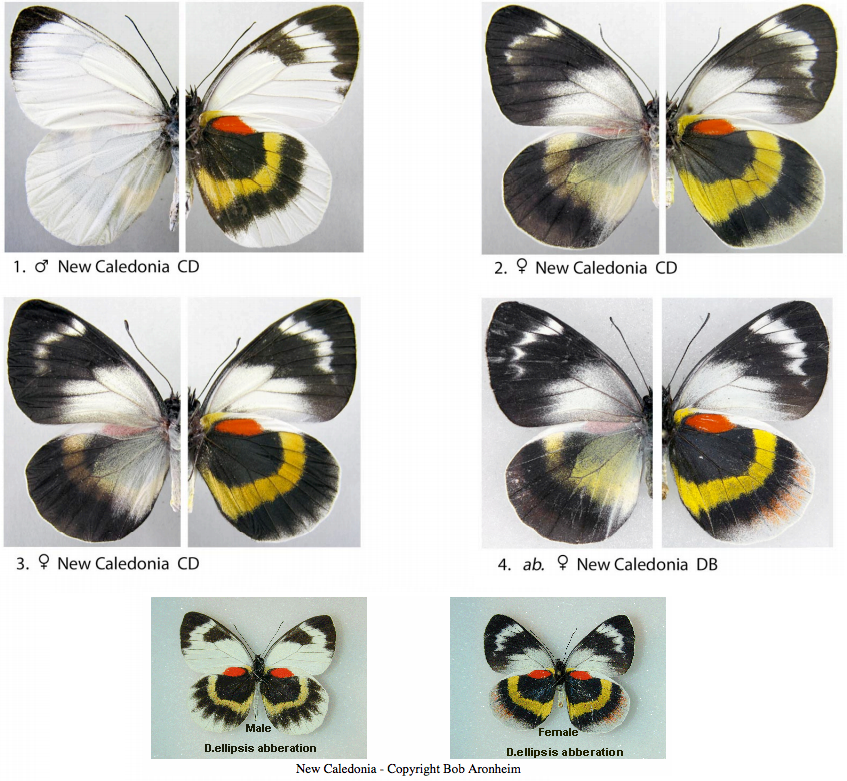 Notes on Delias ellipsis :
A highly striking species which can not be mistaken for any other Delias.
For a long time, the exact location of this species was unknown. the type specimen was included in an envelope labeled 'Antipolo' and 'Col de Paradis'. Antipolo is a town near Manilla, in the Philippines. This is now known to be an error, and the species is only to be found on the Island of New Caledonia. The female is just as striking as the male, retaining the underside pattern, but with much heavier black markings.
Above are figured some aberrations, Bob Aronheim had a series of similar specimens with the dentate hind wing markings at one time. Also the female aberration with the red underside hindwing dusting.
It is rare, the female is found in very few collections