Delias belisama Cramer 1779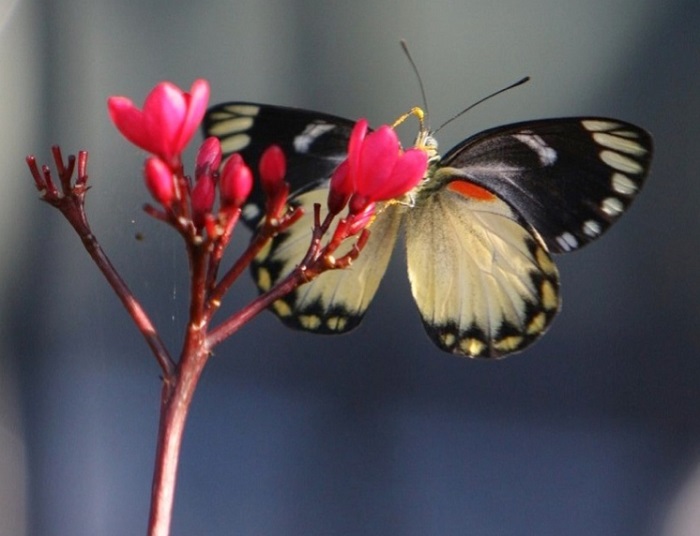 Delias belisama nakula female
Air Panas, Gunung Salak, Java
13 July 2008, picture by Vinca Rompas
Subspecies and range of Delias belisama :
. belisama Cramer 1779 - West Java
. glauce Butler 1865 - Sumatra
. nakula Grose-Smith & Kirby 1888 - East Java
. balina Fruhstorfer 1908 - Bali

Notes on Delias belisama :
A well known and common species throughout its entire range.
It is very similar to Delias descombesi, and is considered to be an extension of that species into the Indonesian archipelago.
The belisama mountain form, f.angaja, is remarkable in that the upperside has an orange colouration tending towards that of Delias aurantiaca.
The full life history of this species is documented.