Delias aruna Boisduval 1832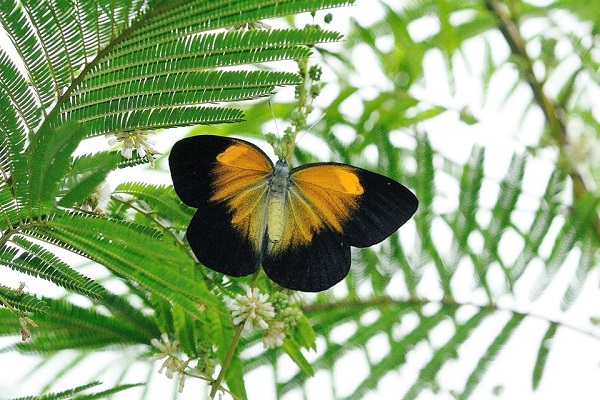 Delias aruna female
Wamena, Baliem Valley, West Papua
Picture by Pingchung Lee
Subspecies and range of Delias aruna :
. aruna Boisduval 1832 - Papua New Guinea, North of the Sepik River
form rona Rothschild 1898 - Roon Island (in Cenderawasih Bay)
. irma Fruhstorfer 1907 - South Papua New Guinea, SE West Papua, Yule, Fergusson and Roma islands
. seriata Fruhstorfer 1907 - Bachan, Obi, Halmahera, Kasiruta and Gebi islands
. inferna Butler 1913 - Cape York, Queensland, Australia
. arovana Fruhstorfer 1913 - Rossel and Sud-Est islands
. rana ??? (location error ?) Swinhoe 1916 - Ambon Island ?
. sarera Yagishita 1994 - Manawi, Yapen Island

Notes on Delias aruna :
This species has a very large range from the Moluccas to Australia, and is subject to much variation. It is possible that the current understanding of the subspecies could, in time, be amended as some subspecies differ hardly at all from others.
The pupa of this species is known.