Delias of the World | Mission Statement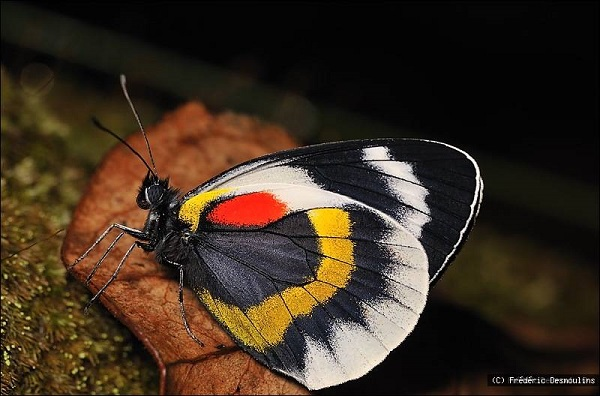 Delias ellipsis from New Caledonia
On this site, you will find a complete list of all Delias species and subspecies, together with photographs and thumbnail notes relating to as many species as possible.
The aim is to make this site a complete reference for this family and to develop this and include cross references for geographical distribution. It is intended to also include a bibliography. However, this is a long way off as the individual species must take preference.
We are deeply indebted to the following individuals who have assisted us enormously in providing photographs, information and correcting the many errors which have crept onto the site: Clive Pratt of The Insect Company, Robert Gotts, Godfried Gerrits, Henk van Mastrigt, Jens Jakusch, Bob Aronheim, Chris Muller, Maurizio Bollino, Barry Mallett, Ian Lawson, Gigi Lai, Hiro Takenouchi and the Curator of the collection at the Royal Albert Memorial Museum, Exeter for access to their collection.
This site has been invented and created by Leslie Day. Since 2012, I am now in charge of updating it. If you have any comments, good or bad, please contact us at opequin(at)ymail.com. Also, if you have any photographs you are prepared to show on this site.
We also plan to include live pictures, live videos.
Since December 2020, I am working on a new improved version of the site with the help of Chris Davenport photographs.
This website is dedicated to our late friends Henk van Mastrigt and Danny Burk.
We hope that you enjoy your visit, and that you will return shortly.
Olivier